Meet Our Guest Blogger, Rob!
Rob Stiles is traveler, writer, video editor and Dodgeball enthusiast. He and his wife Kari are the masterminds behind travelinstiles.com. They've been traveling since 2012, visited over 60 countries exploring, working, volunteering and squeezing the sweet nectar out of life. They're currently home in the US tending to family and pondering the eternal question, "Where to next?"...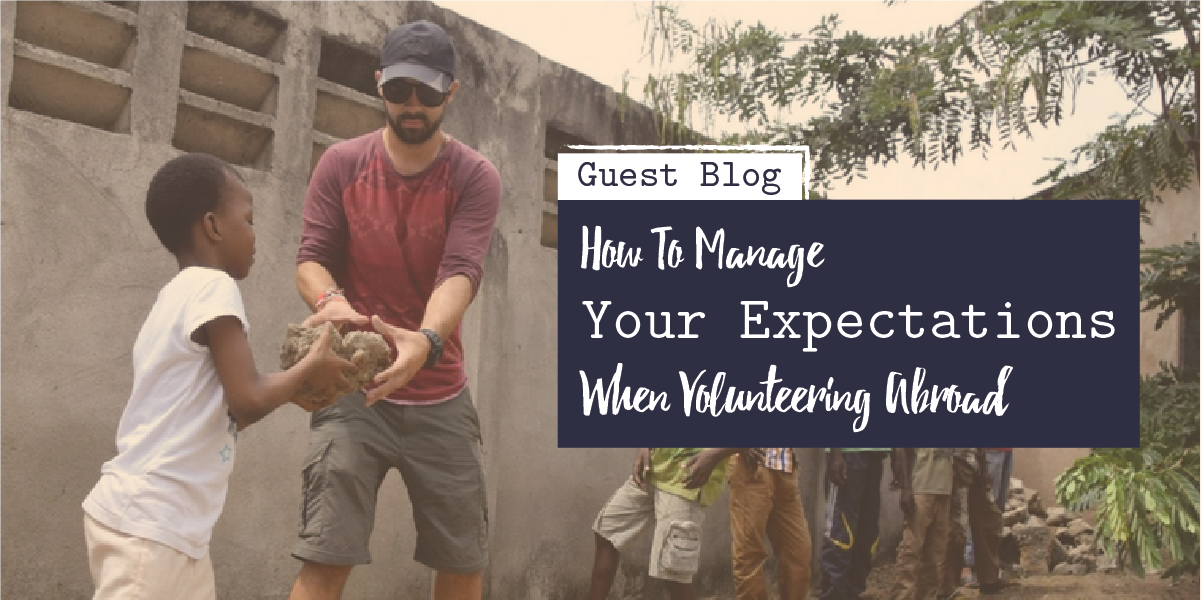 Managing expectations when volunteering can make or break your volunteer experience. Like many things in life, your mindset and attitude can guide and mold the outcome of even the best laid plans. If you're not properly managing your expectations when volunteering, you could find yourself in a bad situation.

I can remember the first time I volunteered, serving meals to elderly people in a senior home at Christmas time. As a 12 year old, I really had no expectations as this was my introduction to volunteer work. After an evening of smiles and "thank you's" from the residents in the home, my heart was full. I felt proud and inspired in a way I had never felt before. Perhaps that's why the feeling of pride and accomplishment has stuck with me all these years.
Now, years later I've volunteered on 3 different continents. I know now that not all volunteer experiences will leave you with a great feeling of satisfaction. I have made the mistake of thinking I could "save the world". In those situations, I haven't always come away feeling good about my efforts. It's a tough pill to swallow when you learn it the hard way.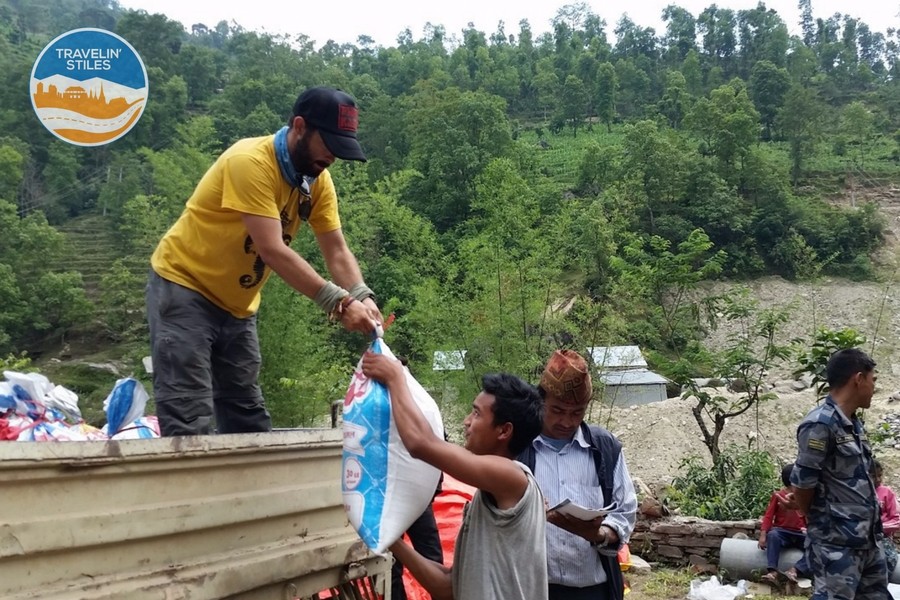 Volunteering can be rewarding or it can be disenchanting. With all the lessons I've learned, I'm no longer able to enter into a volunteer situation without preconceived notions, goals or expectations.
I'd like to help save you from learning these lessons the hard way. I'm going to share some tips and advice learned during my volunteering experiences. These tips along with the material covered in the Global Travel Academy Course on International Volunteering will help you successfully manage your expectations so you can get (and give) the most out of your volunteer experience abroad.
Be Prepared for the Developing World
Chances are you'll be volunteering in a developing country. Living conditions and way of life will most likely be completely foreign to you. It's important to research and learn as much as you can about the place you plan to volunteer so you have a knowledge base. While this research and knowledge is vital, being there will still be more intense than you imagined. You may find yourself sleeping in primitive quarters, taking your showers from a bucket or eating meals with you hands with the locals. Don't be quick to judge. Take you time and give this new place a try. Arrive with, and maintain, an open mind while you adjust to the new place and culture.
Expect to Receive Little in Return
The word volunteer has many definitions. The one I find most important for international volunteers to remember is this one: "a person who performs a service willingly and without pay". Choosing to volunteer is choosing to work without any guarantee of compensation. Anything you receive in return is an "extra" and should not be expected.
We volunteered some time in Tanzania with an HIV support group for kids ages 3-17. We helped the group move into a new facility, create rules and organize duties for their new meeting place. It took time and patience. The only compensation we received were smiles and hugs from the children in the group. While these children faced difficult odds, they were more than happy to give us their love and their thanks for our efforts.
Treat Your Role Like a Job
Plain and simple, your volunteer role should be considered a job. This opportunity needs to be treated with the utmost respect and care. Volunteering abroad is often a full time commitment, it's not something that should be treated casually. The organization you're volunteering with and the people they serve are counting on you. It's your responsibility to fulfill your role. Be sure you approach your role the way you would a job and give it your all every single day.
Know the Goals of the Organization
In many volunteer scenarios, you're not going to see the fruits of your labor. Yes, there are programs with short term goals. For example, to deliver supplies or build a home. These are short term projects with immediately attainable goals. However, many volunteer organizations are focused on long term sustainability and commitment to a cause. So, it's important to understand the goals of the organization. If you're looking for a short term volunteer opportunity, look into a program with short term goals or projects. If you have longer to commit to volunteering, you may want to consider organizations with more long range goals.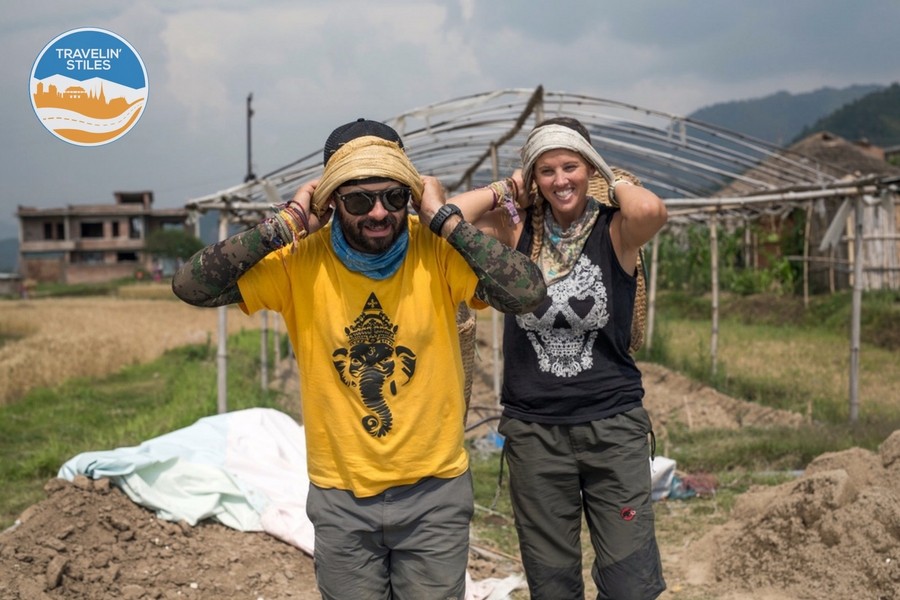 We were in Nepal during a 7.9 earthquake in 2015. Over 9,000 people lost their lives and thousands of homes were destroyed. The devastation would take years to rebuild. Volunteering with the notion of rebuilding Nepal is a long-term goal. So, how could we assist now while we were in the country? We helped by forming a grassroots recovery program to provide immediate relief in the form of food and supplies to remote villages. Our group was made up of mostly backpackers who were also in Nepal when the quake occurred. Many did not have plans to stay in Nepal. Because of this, we set short-term goals. We knew we could have success and help those in need with a short-term plan, this outlook allowed us to be successful in our mission.
Keep Your Focus Throughout Your Project
Volunteering can be challenging. It will test you mentally, physically and emotionally. A good volunteer opportunity abroad should push you. There will be times when you will be challenged by conditions, limitations, your living situations, and even those you are trying to help. You need to understand that to provide quality help and create real change, you will be faced with difficult challenges. And when the going gets tough, you need to endure and continue to reach the goals of the program or organization.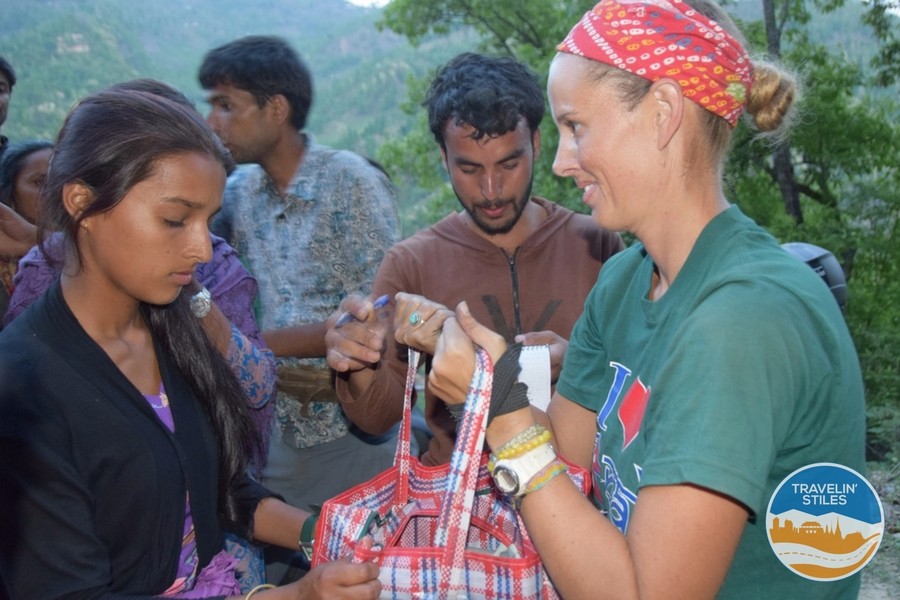 While volunteering in Nepal after the earthquake we faced countless challenges. We had trouble locating supplies, hiring truck drivers, bad weather, personnel issues... everyday was a challenge. Especially in the days and weeks immediately following the quake when people were desperate for help. While we could have left Nepal in the face of these challenges, we were committed to the operation and reaching the goals of our organization.

Now, Go Be a Great Volunteer
There will always be a need for volunteers at home and abroad. Wherever you volunteer, it's paramount to remember how important your role is. Your time and dedication is a gift not to be given lightly. So, before you take the leap make sure your mind is right and your heart is in it. And remember, for all the challenges you may face, you will make a difference and you will change the lives of those in need for the better.
Connect with Travelin' Stiles on:
Instagram⎢Facebook⎢Twitter⎢Pinterest