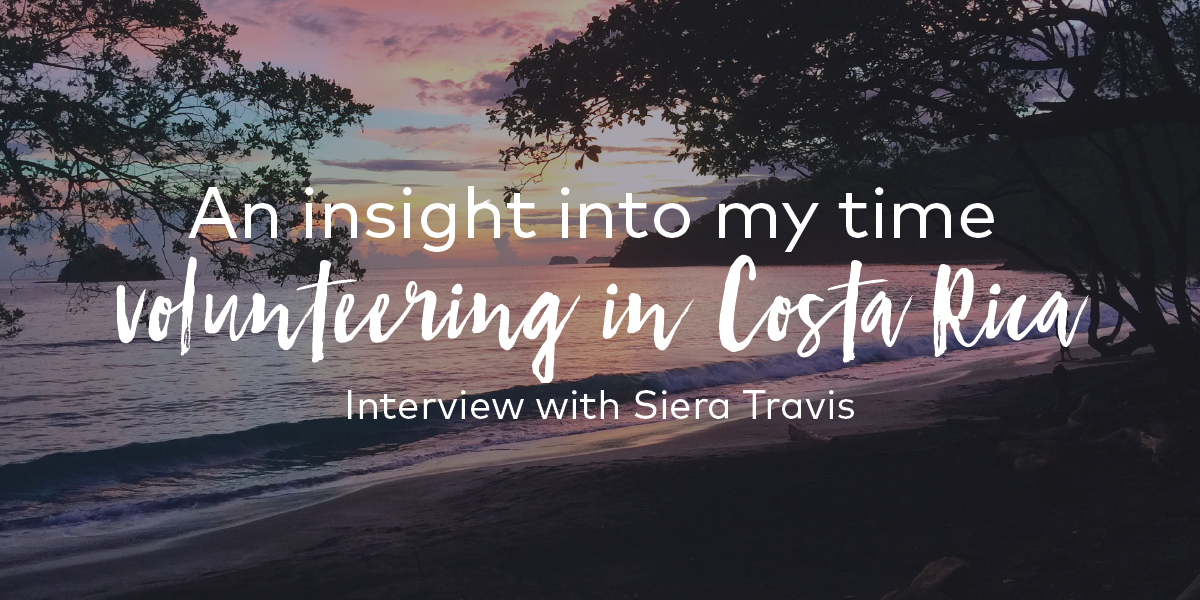 Global Travel Academy Alum, Siera, volunteered on the sandy beaches of Costa Rica in 2017 and prepared herself pre-departure by completing the Certificate in International Volunteering. Margarete caught up with her after her epic travels through South America to pick her brain about all things Costa Rica, volunteering and culture shock!
Margarete: What a beautiful destination! What inspired you to volunteer abroad in Costa Rica rather than a standard vacation?
Siera: I love volunteering abroad, it combines adventure with making a contribution to the community and gives you the opportunity to go just about anywhere. There was no specific reason for choosing Costa Rica as my destination. What drew me in was the type of program they offered, a chance to volunteer and aid in turtle conservation appealed to my nature side! Those sandy beaches were a nice touch too.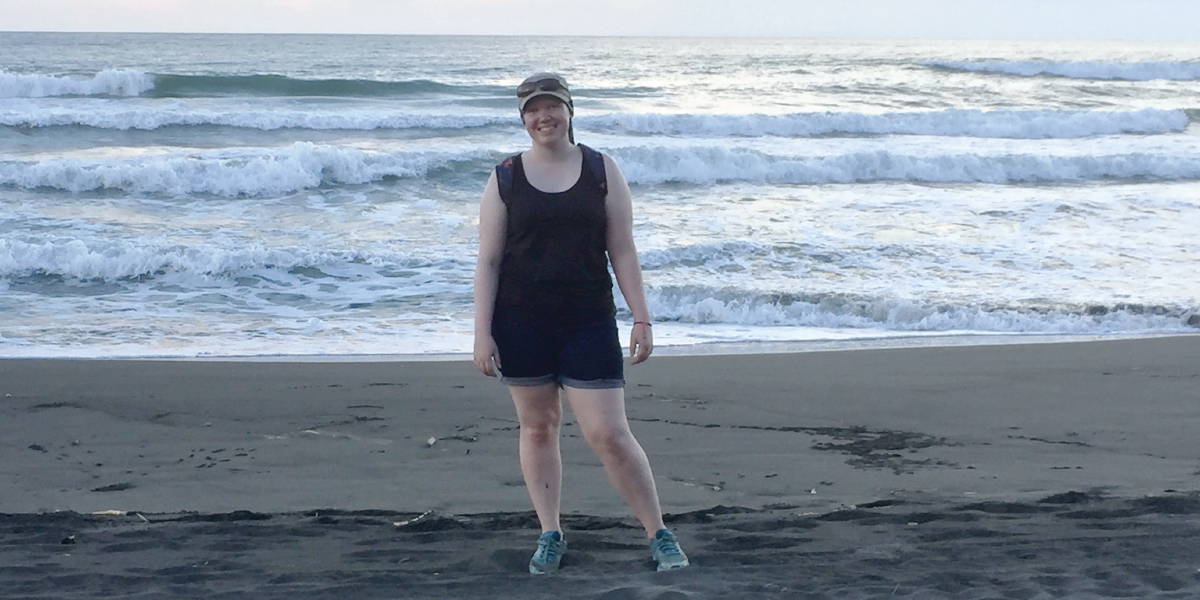 Siera on the beach in Costa Rica
M: Volunteering is certainly a great way to see the world! What did you do to prepare for your trip, and how did this impact your experience?
S: I completed the Certificate in International Volunteering. It really helped me get into the right mindset while preparing for my volunteer experience. In the beginning stages it always feels like there is so much to do and no real good place to start. This course, not only provided a wealth of information that came in handy when I was abroad, it got me feeling like I had a place to start from. I also tackled some language lessons, and while no one can become fluent in a couple of weeks, just learning some basics before being thrown into a new country really made a difference.
M: Prep is so important and often overlooked by travelers. Even after completing the volunteering course and language lessons, were there any big surprises, anything you expected to be different? Or didn't expect at all!?
S: There were a few surprises during my trip, but something that caught be off guard was that my program required me to find my own transportation from my host family to the volunteer site. It was interesting those first couple of days figuring out the local bus system when I didn't speak the language and didn't know the city. After a few wrong routes, lost time and even ending back where I started when I thought I was making progress, I finally managed to get a handle on it. But hey, it was one cool way to get to know the new city!
Suggested Content: How To Manage Your Expectations When Volunteering Abroad

M: Wow, what an adventure! Is there a specific moment during your volunteer program that made an impact on you? If yes, why?
S: Even though I thought I was prepared and knew a lot about it, culture shock really got to me on my first couple days in the new country. Not only providing another obstacle to overcome, it shook my confidence in myself and in my ability to handle the trip. The program, while wonderful, was very independent thus the main person I was counting on was me. It took me some time to get my 'travel legs' but eventually I managed to work through it and realised that I had this. I believe the ability to make it through that rough period will always stay with me, and will be used in the future, should I ever doubt my capability of handling things again.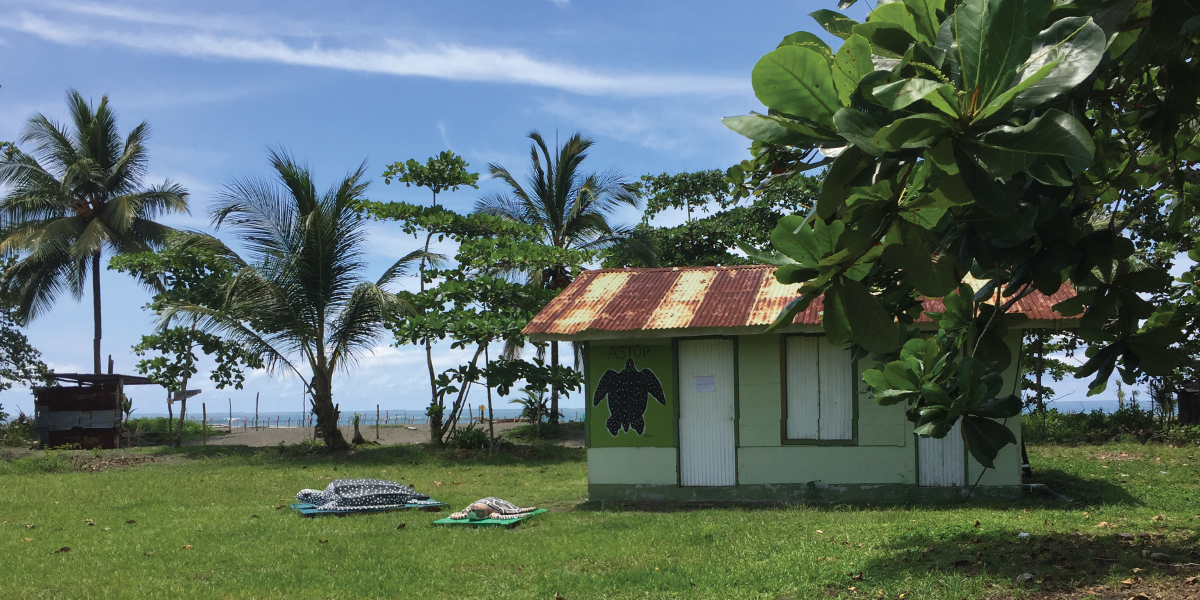 Siera volunteered on a Turtle Conservation Project in Costa Rica

M: Culture shock can certainly be confronting, well done for persevering through the hard moments. Just imagine how you might have felt, were you not so prepared! Okay - last, but not least, do you have any words of wisdom for those planning to volunteer abroad?
S: Try not to let the culture shock and the craziness during the adjustment period shake your confidence in yourself. Give it time, soon you will get into a groove and realize just how amazing a trip like this can be. Try and talk to the locals as much as you can! Even if you can't speak the language, a few words here and there are really appreciated. Have fun! This is an incredible experience that will stay with you for the rest of your life, if you have the opportunity try out anything you can!
M: Great advice! Thanks for sharing your experience with us, Siera!

It's awesome to hear first-hand experiences, insights and wisdoms from our goGeTA's! As you can tell, it's crucial to prepare and manage expectations pre-departure. Even then you might experience some surprises, with a bit of culture shock thrown in. Doing as much as you can before you depart will reduce the possibility of this happening to you.
Keen to know more about preparing yourself to the max? Email us at [email protected], we'd love to chat with you!
Hey! How about watching the course preview:

Certificate in international volunteering Includes Experts From
TAKE A QUIZ: How Prepared Are You To Travel Abroad?